Lynne C. Leach
Businesswoman, Former State Legislator, Community Activist and Leader
Lynne has been a businesswoman and involved in sales all of her adult life. In 1978, she started her own business, Applied Business Communications, Inc. The firm specialized in sales, customer service and communications training. In 2003, she launched Lynne Leach Presents… offering informative, inspirational speeches and practical, common sense programs on sales – customer service, communications and leadership to the business and political communities.
In 1996, Lynne was elected to the California State Assembly becoming the first woman ever to represent the combined Alameda/Contra Costa Counties 15th Assembly District. She was reelected in 1998 and 2000 by commanding margins and term limited in 2002..
While serving in the Assembly in Sacramento, Lynne's top priorities were to make California more business friendly; return our schools to their premier status; address the transportation challenges of the Bay Area and provide some relief for the harried taxpayer.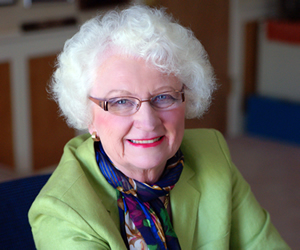 Lynne made her mark as a leader in the Legislature, serving as Chair of the Assembly Republican Caucus in her first term and Vice Chair of the Assembly Education Committee in her second and third terms. Other Committee assignments were: Transportation, Insurance, Business and Professions, Jobs and Economic Development, Aging and Long Term Care, Joint Legislative Audit and the Master Plan for California Education (Kindergarten through Higher Education).
From 1988 to 1996, Lynne was actively involved in the Contra Costa County Republican Party and served as its Chairman from 1991-1995. During her tenure, she introduced the successful Bootcamp (an annual candidate training program) and the R.E.V.O.L.T. (Republicans educating voters on lower taxes) Committee.
A Chicago native, Lynne was raised in a blue-collar family. Her father was a sheet metal worker and union member. Her mother was a full time homemaker. She worked her way through college and in 1963 graduated from Roosevelt University (Chicago) with a degree in Psychology,
In 1964, she and her husband, Bob, moved to California. In 1967 they settled in Walnut Creek where they raised their now grown children, Carol and Brian.
Community Service and Activities
Member/President: Walnut Creek Chamber of Commerce
Member/President: Walnut Creek Professional and Business Women's Club
Member: Contra Costa County Sheriff's Posse
Member: Alameda/Contra Costa Counties 100 Clubs
Member, Executive Board, Mount Diablo Silverado Council, Boy Scouts of America, Council President 2010-2012
Member, Walnut Creek (Host) Lions Club
Advisory Board Member, Assistance League of Diablo Valley
Advisory Board Member, Chinese-American Political Association
1991-1995 Member/Chair of the Contra Costa County Republican Party
Since 1988, she has produced and hosted cable television shows: Make it Your Business,
At Issue, Behind the Headlines and Focus 15.


AWARDS AND RECOGNITION

In 1998 Lynne was named "National Freshman of the Year" by the National Republican Legislators Association and "First Term Legislator of the Year" by the California School Boards Association.

Honors came from:
The California Chamber of Commerce (Small Business Advocate 2004)
The National Tax Limitation Committee
The Association of California School Administrators
The Walnut Creek Education Foundation
Save Mount Diablo
The Association of California Water Agencies
The Contra Costa Breast Cancer Partnership
California Senior Housing Assoc.
The Association of Low Wealth Schools
Contra Costa County Adult Education and ROP
California State PTA's Honorary Service Award
The California Small Business Association and California Small Business Roundtable
The Tri-Valley Exchange Club's Book of Golden Deeds Award
Rotary's Paul Harris Fellow Recognition
Boy Scouts of America "Silver Beaver" Award (2007)
California Council on Adult Education "Friend of Adult Education" Award (2009)
California Women Leaders Association "Woman Achiever" Award (2009)
California Republican Women's Caucus Power Award (2001)
Seneca Network "Fire in the Belly" award (1997)